GOLF COURSE DEVELOPMENT
Rutter Development has transformed raw land, including 500 acres of lava, into award winning golf courses. Designed to accentuate breath taking views while flowing seamlessly into the environment we design each golf course with purpose and respect.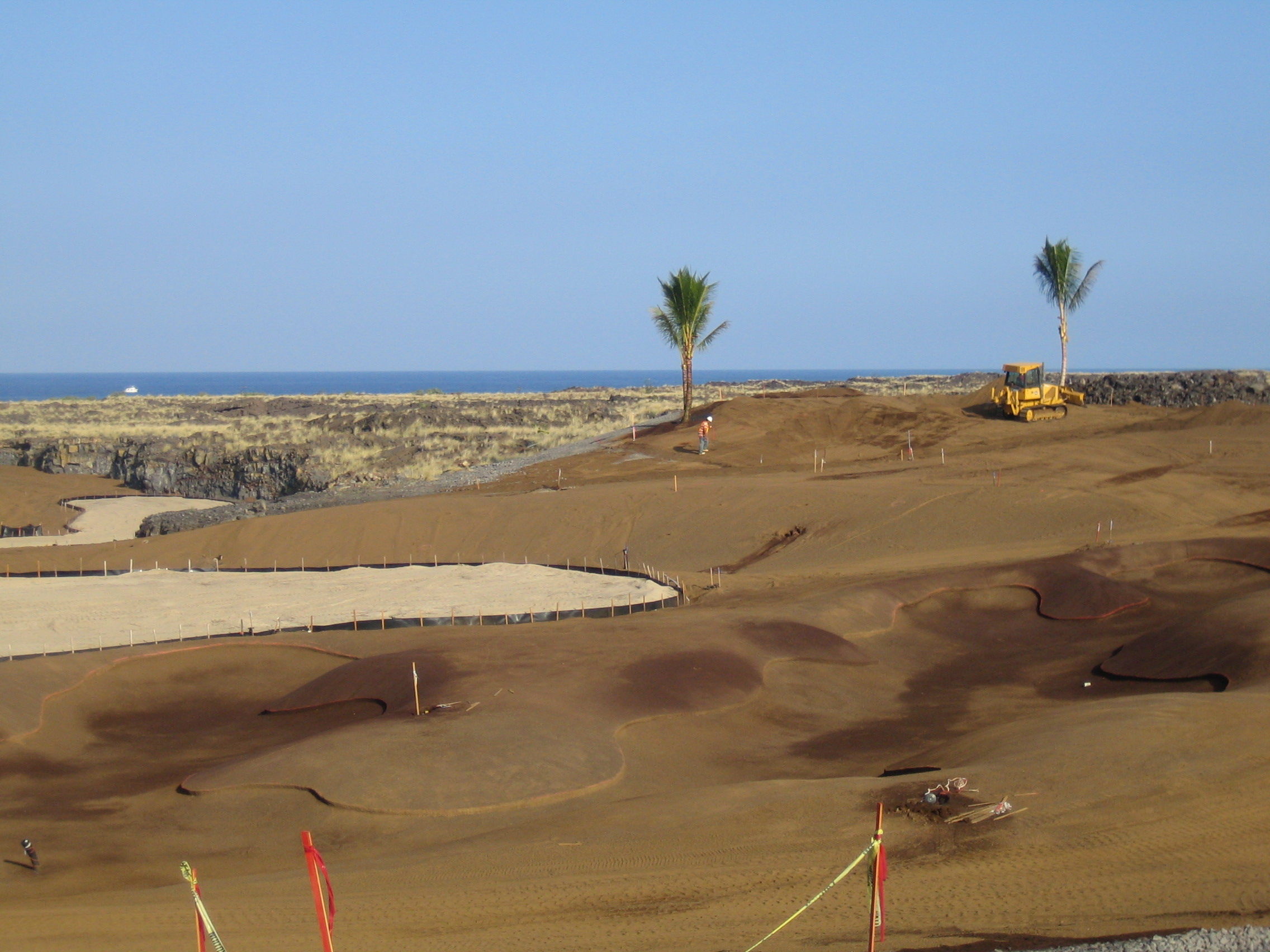 Kohanaiki Golf and Ocean Club
Kona, Hawaii
Optimally located in the Big Island of Hawaii's North Kona Coast, Kohanaiki encompasses an exquisite 450 acres spanning almost 1.5 miles of pristine coastline. Rutter was successful in securing land use entitlement allow for the development of up to 500 homes, an 18-hole championship golf course, residents beach club, spa and fitness pavilions, and dining facilities. Rutter worked closely with the local, state, and federal government, as well as environmental and Native Hawaiian groups to plan an environmentally responsible community that will preserve archeological and cultural traditions of the Hawaiian Islands. Rutter fostered an unprecedented "Good Faith Agreement" with these diverse groups to reach a common goal. Big Island Mayor, Harry Kim, stated "Kohanaiki will set the template for all future coastal development on the Hawaiian Islands."
With limited resources on the Hawaiian Islands the Rutter team was faced with many challenges in design, engineering and construction. Due to the lack of capacity in the public water system we were able to design and engineer a 1,200,000 gallon per day reverse osmosis water system that would fulfill the needs of the golf course and common area landscape; however, the need for potable water still existed. As a result, we made arrangements with adjacent land owners and obtained county approval to build a well and tank system that would transport the potable water over five miles to serve the site. Moreover, owing to the complexities of installing a gravity sewer system in solid lava, we incorporated a low pressure sewer system along with a self contained sewage treatment plant that resulted in a dollar savings in the millions. Other extraordinary activities at Kohanaiki included the crushing and blasting of over two million yards of lava which accounts for the largest private operation ever on the Big Island as well as the establishment of a crew of over 70 to construct the golf course.